Yeah! Feest in Aantocht! Op zaterdag 2 juli pakt Gel als vanouds uit met Geweldige band, Eigenzinnig thema en Loeileuke locatie, kortom: GEL presenteert GEL!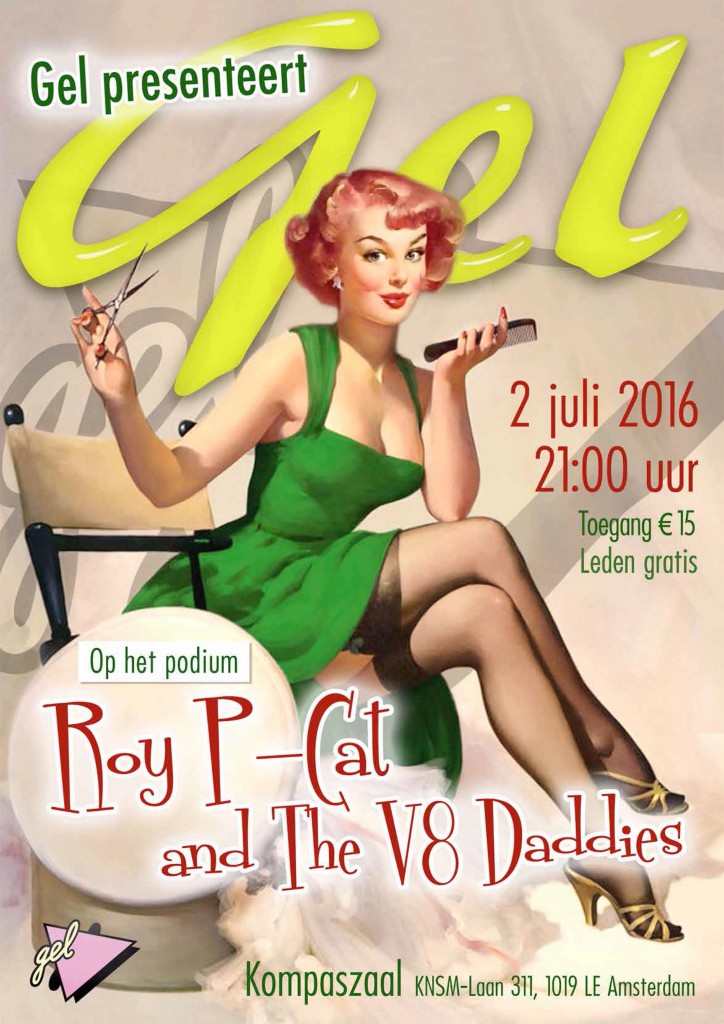 Vette R&R workshop
Superleuke workshop voor Newbies! Dus: sleur mee je vrienden, por de buren, mail je collega's en ontvoer je familie. Allemaal naar Kompaszaal voor FEESTELIJKE kennismaking met Rock 'n' Roll! *Gratis* drankje na afloop. Start 21:15 uur

Vette band!
Roy P-Cat and The V8 Daddies en DJ Ronald zullen ons alle hoeken van de zaal laten zien! Swingen en Smullen!
Vette locatie!Als er een zaal is met 'good vibes', dan is het wel De Kompaszaal! Dat heeft ons vorige feest wel bewezen 🙂 Vergeet ook niet het riante balkon!
Vet leuk shoppen!
Putting on the Ritz stalt haar TE leuke spulletjes in de zaal waar wij allen van watertanden. Portemonnee mee! (of ga hier alvast struinen!)

VETkuivenrace!
Haar omhoog, smeer en schuif.. en win de prijs voor de beste vetkuif!For men AND women!!
Ga je zelf aan de slag, of… laat je kapper Ellen haar gang gaan?